The future of Facebook Marketing looks exciting! With 2023 fast approaching, it's crucial to stay on top of the latest marketing trends and updates, so you can connect with your audience in a way that works.
Here are the Top 5 Social Media Marketing Trends To Watch Out For In 2023
1. Short Videos will dominate the social media stage.
It doesn't seem that long ago that platforms showing short video content weren't considered viable marketing channels. In 2021 TikTok has grown further in popularity in the social media space growing from 689 million users in January 2021 and hitting the 1 billion user mark in September 2021! Go TikTok!
Other platforms are staying competitive – and we're talking mainly about Instagram. The introduction of Instagram Reels allows users to create 15, 30 and 60 second videos, and users are LOVING THE REELS! Even more so than stories and IGTV.
The trend continues with Facebook, with Videos dominating the timeline. Frankly your business needs to be producing short videos more than ever in order to stay relevant.
2. Social selling or social commerce will go mainstream.
Social media consumption has increased with all the lockdown mandates because of the pandemic, driving even more consumers to buy online. This trend will continue in 2023, and this time, shoppers will want and EXPECT to use platforms such as Facebook and Instagram to purchase and perform other customer related tasks. 
Facebook is even streamlining the products they will show your customers based on their previous purchases. ALL without the use of advertising. Now that's pretty exciting if you ask us.
Look into how 'shopper friendly' your social media account is, and if you are selling online, make sure you have a Facebook Shop set up. (Ask us how if you're unsure.)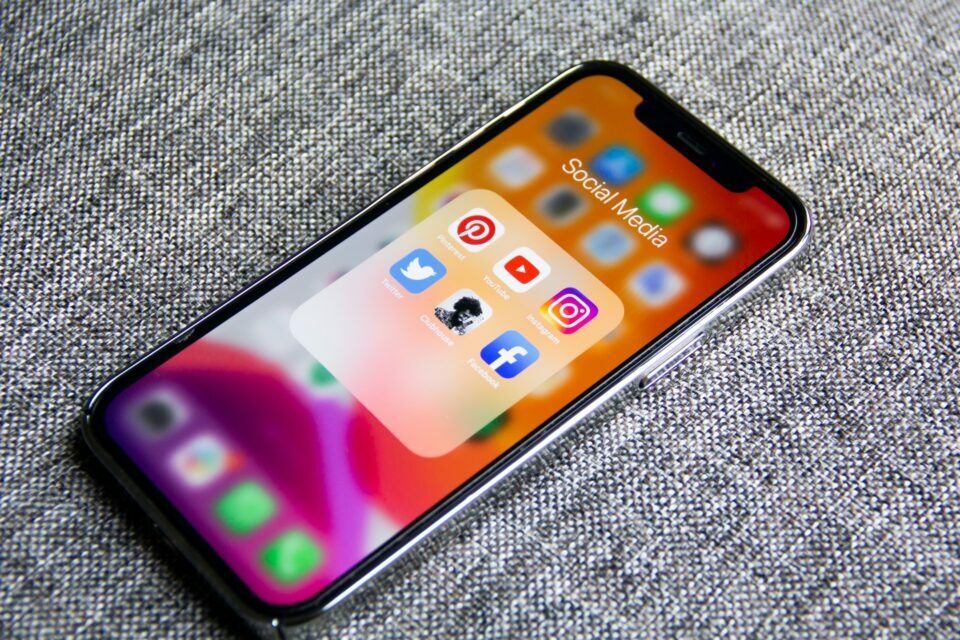 3. Businesses will take content creators and influencer marketing seriously.
With increased regulation and responsibility, even more brands are taking influencer marketing and working with Content Creators into consideration. Following the pandemic, content creators and influencers have not only grown their audiences further but are now far more engaged than ever before.
Micro-influencers, in particular, are becoming more mainstream on social media. These are the social media users with a significant following and focus on a specific niche. They offer a marketing outlet for businesses and is an easy way to connect with more of their customer base.
Research on micro influencers within your industry and work on a partnership. Again ask us if you're unsure how this could work for your brand.
4. Paid Advertising will help continue increasing your reach and exposure.
The decline in organic reach, especially on Facebook and Instagram, has been well documented for many years. To compensate, running paid ads will still be a practical marketing strategy. Every business should understand the benefits of audience targeting and the power of Social Media advertising.
Set aside a budget for paid advertising. When done correctly, it can generate incredible results for your business.
5. Adopting an omnichannel approach is still essential.
It's no longer enough just to use one social media channel. Businesses must adopt an omnichannel approach if they want to reach more people. Being present on more than one platform presents more opportunities to engage with different types of people. However, this doesn't mean you have to be on all platforms ALL of the time. Be active on those that your audience uses. Be open to using and migrating to new platforms that have the features you need, and don't be afraid to try new things.
Facebook Advertising Trends: It's All About Your Audience
We've been in the Consumer Age for quite some time, but in 2023, it will be taken to new levels. The pandemic has accelerated consumer takeover, and this will continue throughout 2023.
Your clients and customers will expect personalised content, efficient service, and a better social media experience overall. Every business owner should always follow one general tip: listen intently to what your audience wants and then deliver on what you promise.
If you need help creating a Facebook marketing strategy to implement in 2023, let us know. Always happy to help.