Since the global pandemic struck, many aspects of our lives have been transformed. We're often told that in order to prepare for this new reality and adjust as needed we must first understand what "normal" means now – but how does it translate into business practices or marketing strategies? What's your new normal?
The modern day business has been forced to shift their marketing strategies online, due in large part because of the recent pandemic. The need for quarantining for preventative measures has affected many businesses and how they handle this transition will be crucial moving forward.
With that said, not only has there been an explosion in internet users spending more time browsing websites compared before; we now even have a trend of workers preferring to work from home, thus consuming products online resulting in a great opportunity for business eCommerce business owners.
What To Expect
Online shopping is here to stay
As a business owner, you need to be online. The math is pretty simple with this one. Fewer people are going to retail stores and more and more people are at home, spending their time online. This has seen the explosion of online shopping behemifts such as Amazon, but what about the small business owner's website?
Customers are migrating to online shopping which means small businesses will also need to adapt to these changes in order to capture these customers. More online users equates to more lead generation which equals more customers.
It's No Longer a Choice But a Necessity to Be Online
It's no longer just an option to have a small digital department that you work on here an there as part of your overall marketing strategy. Business owners need to be all-in with the adoption of digital strategy. The pandemic has changed the way we as humans interact and in saying that, it has also changed the ways we do business with others and market ourselves.
In order to better compete online, businesses will need to be more creative with the digital strategy they chose to employ. Digital strategies can range from paid search, social advertising or seo focused. It's even possible to have a combination of a few. The businesses that can manage to push up their sleeves and get to work on creating a digital strategy during this time period are about to reap the rewards when the pandemic starts to end.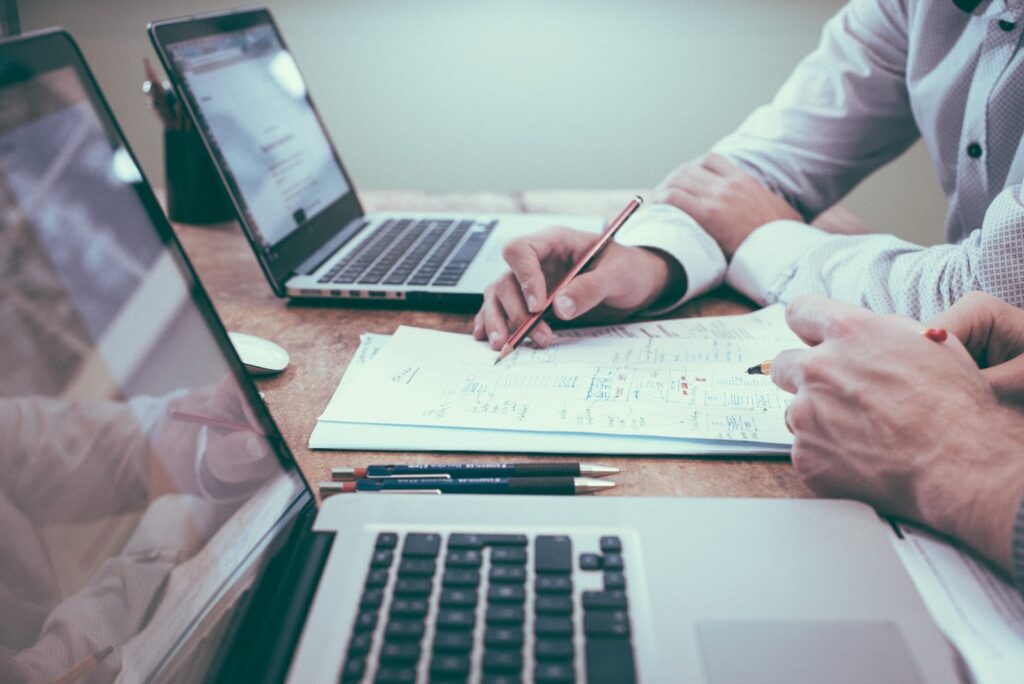 Obstacles
Less face-to-face and personable interaction with customers if marketing is done online.
More pressure to bring personality to your posts to create relationships with customers and distinguish yourself from competitors
The need for creativity for more interactive content since there is less opportunity for traditional meetings in person, i.e. questionnaires, surveys, interactive and creative social media stories for customer interaction
Benefits
It will be easier to reach out to potential clients online than in person
Easier outreach due to the convenience of being online, i.e social media, email marketing, etc.
Cheaper marketing strategies can be done via online outreach
Physical, face-to-face events to market your services can become costly both in time and money
A surge in demand for video content:
"I mean, look at the massive surge in popularity of TikTok since this all started. The company's growth has been incredible. In March of this year alone, it was downloaded 115 million times." – Tabitha Jean Naylor, Owner of TabithaNaylor.com
Bottom Line
The digital revolution has forever changed the way we do business, but it doesn't have to be scary. As long as you approach this shift strategically and take advantage of new technologies such as artificial intelligence or new platforms such as Tik Tok, you can continue providing value even when people eventually get back on their feet again!
The digital world is a place of great change, and it's time for us to adapt or get left behind. Of course this means that we have take some risks with our business in order stay on top!